August and Winter it do blow.
Its Winter in Queensland and that means strawberries,glorious veggies and fruit.It also means a respite from the insects,snakes etc and a time to spring clean and enjoy glorious 25 degree days and cool nights under the duvet.
I have not been blogging because the year thus far has been a challenge. Raffles our gorgeous saluki was run over in March and his back leg caught the lot. He was months with pins, bandages, looking like a steampunk hound and just when we thought we were out of the woods he broke it again. The wonderful team at North Coast Veterinary Services in Buderim whipped him in and he now has a plate over the last remaining break.They have been totally amazing ,the work they do is inspirational.He is on a quiet time…..well keeping this mad arab quiet is like herding cats.We are closing in on another xray to assure us that all is taking well.
He is now without a dressing and looking almost normal
Alan ended up in hospital for the Labour weekend.He very obligingly had emergency surgery and came home and I was only closed one day. He is now recovering well.
Dad has been poorly in Scotland after a stroke and is doing much better thanks in no small part to my sister Sheona. I feel very tried watching them all recover.Nothing you can do but love them and help as you can,even though you feel helpless.
For all our customers and friends who have put up with our weird hours and preoccupation with vets and appointments we thank you.
Normal services are resuming gently, now I need to sell some books.
We are going to start in the next month or so a Book Group and a Writers Group. Well you may as well leap in both feet first. I do not want to read the latest bestsellers and nothing else, I would like a crime book group but reading slightly off the wall authors in the fine history of the genre though the odd Christie or Rowbotham may make an appearance. The idea is for those just fed up with the same old.to be reinvigorated. I would be happy to have a couple of different Book Groups subjects so will let you know.
The writers group is for people with aspirations I intend to hold a couple of classes a week so I hope those will be well supported.
The bookshop is doing well, and I have started my winter cleaning in the shop and house.
Books are piled up everywhere and Alan is cataloguing like crazy at home. I left him this morning with Raffles and Lulu and a pile of books needing collated and photographed. Life goes on.
Kerry from upstairs has just popped in to say she adored the book she bought to read last week. I had two lovely customers from Launceston up for winter sun, a young lady from Ipswich buying a couple of easy reads for fun and a lovely lady buying her son a book and its early yet. Time for a coffee from The Little Fig next door before they are overwhelmed with lunch patrons.Life is not so bad. The sun shines and life today is rather nice.

wombart.net
A week into February in Queensland
Queensland is doing its usual and not doing anything expected. The weather is chaotic in the north of the state leaving Townsville, Cardwell and surrounding districts looking like a hurricane has gone through and all it is ,is rain. Not polite rain,unforgiving cruel rain turning drought stricken communities into inland seas.We love the rain,living here you come to respect water and value its fresh life giving properties but a whole month in one day and it leaves hundreds of homes condemned,thousands of cattle, used to 40 degree heat ,dying of cold and relentless rain and if not that the sea comes from nowhere so there is no feed or they drown. Farmers who have struggled for years in drought losing the last of their cattle to water.Too cruel.
In the sub tropics it is just wet and  hot,we move from air conditioner to air conditioner, fans are running 24 hours a day and we are all exhausted.How the poor folk of history survived the monsoons is a mystery to me
Bush fires  ran rampant through Tasmania eating into heritage forests and destroying communities, Its been a tough start to the year with all and sundry doing it tough. Australian climates going wild.
The shop is still going strong and we have lots of new stock so the weather has allowed me to get into that and my customers love the big industrial fan which they stand in front of and vogue.
Be safe,have a cuppa and read a book This too will pass.
Its Australia Day,Burns Night last night too.
I am in the shop as Australia Day falls on a Saturday this year and the public holiday is on Monday.I was actually in the shop at 7.15 to avoid the road closure and I have to say the parade was fun,the coffee from Little Fig Cafe gorgeous,but the customers have been absent so I think an early close and I will give in to the day and the heat and head home.
I used to love Burns Night in Scotland especially the ones organised by Cooper Hay the eminent Glasgow Bookseller in the Glasgow Arts Club for ABA members.Stylish and lovely and the food was always beautiful. The reciters and singers were brilliant and the company jocular. I am a fan of Burns and delight in his songs and verse and in his philosophy.
The shop is full of Scottish and Australian books so I wear my dual nationality happily though somedays more one than the other.
Time well spent. Illustration by Gürbüz Doğan Ekşioğlu.
Another year has just about ended and I am bemused,not an uncommon state for me but where did 2018 go?
It is Hogmanay and a couple of hours until midnight,a perfect time to reflect on the year.
I have finished a stint of 7 days  a week for the last month and am looking forward to a break tomorrow.We are still going in the shop and still buying books so another year stretches before us
The lovely new bookshop in the village closed its doors after 51 years on Christmas Eve,a cause for sadness. I put the blame firmly at the feet of the publishers,the playing field is so uneven with books sent quicker and cheaper from the Uk than we can buy them wholesale in Australia.The new bookshops can only thrive with multiple venues or very committed customers. I will miss my colleagues and wish them well. This is the second bookshop to close in Buderim this year,the other was another secondhand bookshop,really tested by competition with the charity shops and fairs.
I think we have all had a challenging year for any number of reasons but this year has reminded me of the importance of health and well being as various family members and friends struggled with issues,diverse and confronting.We are nearly all still here but we lost a couple of special people along the way.This is inevitable we humans do die but it is always sad to lose someone .
Books have always been an escape for me,a world to dissolve into or a journey to take vicariously,A life to read about and share,a book to simply melt into through the sheer privilege of sharing the prose that a master or mistress has committed to paper.
This coming year I will blog more, read more and ditch books too poor to spend time with,enjoy my loved ones and no longer suffer fools and rude people. Be warned if you handle my books badly,check rudely on the phone all the prices of the books,sit with your girlfriend on your lap so other customers feel embarrassed I will not tolerate this,I kid you not this was the behavior of a customer today.I was so taken aback I found myself shocked into doing nothing.
My final customer bought a ragged paperback of a book she really wanted, I felt like hugging her for being polite and pleasant.
All in all 2018 has been a good year,a visit from my beautiful daughter and her partner unexpectedly was smashing.The new pup,now all grown has brought joy to us all.We are all here and in the main content ,though content seems extraordinary given the upheaval in the world,politically,socially and physically.
Thank goodness for the book community,the authors,illustrators,booksellers and customers who make every day seem less like work and more like a holiday.
We wish all our friends,family,customers and extended colleagues a wonderful 2019.May it be a healthy,happy and prosperous year.
May you be surrounded by terrific books and loving friends
The library. Illustration by Mariusz Stawarski
  
 There are times when I think my head is full of books,with little or no room for normal everyday things.I am a dying breed I still love cookery books and devour them like novels,especially Nigel Slater and books of that ilk. I do though also love clever and witty cooks and their books. I resolved this year not to review anything on Good Reads that I have nothing good to say about. Books like music are all personal taste and my taste is my taste not to be inflicted on other people. I choose biographies with care I do not want to find I hate a novelist I loved or that all work by an artist is tainted because they were hideous in life.I love when you begin on a group Mitfords,Bloomsbury,Evelyn Waugh, The Pre Raphelites then onto William Morris et al and you want to read everything, I find I hate some stuff and love others but the journey is divine.
I love book talk in the shop but do have to bite my tongue when someone has an idea that I sit and do nothing but read all day,"This is my fantasy just to sit and read all day," they say and I smile.apart from the fact that all these folk come and need attention,the books need attention and the shop needs attention and the internet needs attention,I clean and collate more than I ever just read.I go home at night and cook dinner,I love to cook and then I am back into the books at night,deal with orders,invoices, book purchases to be sorted and catalogued.I love it but any bookseller will tell you we get tired and its not from sitting reading."Try moving 20 cartons of newly purchased books about. Great upper body workout but all booksellers have terrible backs.
I am also fascinated how differently people read the same book,you get that at book clubs certainly but often customers will come in and describe a recent read and I am thrown by their interpretation.I am talking novels or biographies here,not Stephen Hawking or Darwin. We all read different books I think,we relate them to our own experiences or lives,thus the colouring of a character will be different in imaginations or places will seem different.
I am trying very hard to read Australian crime fiction just now and loving it.I want to recommend good Australian authors to travelling customers.
Garry Disher or  Ian Rankin? I have lived in both communities I get it Swedish noir,cold darker days,layers of clothes,warm drinksI get that more akin to Scotland than Queensland Jane Harper The Dry,yep I am there,hot dry and dusty.World travel has opened our eyes but a week in London does not give you more than an inkling and as a tourist to Sydney a week gives you no understanding of living there. I do though, lap up the exotic,the alien and exciting but I want to be there,other readers will read as if it is alien and they thank their lucky stars they will never have to actually experience it. I do not want to live on drug infested streets or take my chances of being murdered or kidnapped but we all read differently.
I get customers who ask me whether a book has sex, bad language, an animal or child dying? Nothing unhappy to inflict pain,even really inspiring books often have pathos or sadness to balance so that is a difficult ask.I try and have half a dozen sanitised reads about.
I am off to dust, polish, catalogue and talk to a few customers and recommend a book or two." Happy reading.

Those of you who know me well,or are regular customers know that I hoard books,there a confession.I hoard books beside my bed to read ,about 20 on average.I do confess that sometimes I decide they are just not my cup of tea and they end up in the shop,some I dip into and put aside for another day,some I want to get a flavour of for the shop and end up captivated and devour the lot,some are for when I need to quieten my mind and some are downright grizzly crime. In the hall outside the bedroom is another bookcase with favourite reads and not quite ready to read books plus classics to which I will return in good time.
The library and the family room are bookcase full and with piles around the bookcases,the spacious  hall and  my office areas just ridiculous.
We will not even begin on the garage which is full of boxes packed and ready to catalogue,my retirement from the shop is in no danger of idleness.
The shop is clearing and then in comes a small collection from home or a small purchased lot, well I think the picture is clear.To all those bibliomaniacs out there I UNDERSTAND.
I rescue books, and any talk of minimalism or the sight of white floors fills me with despair. One of my dearest friends recently referred to me as a "Book Tragic"a very Australian term and a perfect description.
One of the reasons I have never been able to specialise is the love of the book not just the subject matter,nor the age.A common question in the shop is "What is your oldest book"? Of course I do not know precisely because that interests me far less than the last exciting purchase.
Do not mistake bulk for ill use,nor neglect,I know my books, I mostly know where they are though I do confess with the move home many boxes are not in the "right"place yet.
We are still selling 50% off in the shop and there is a lot of stock moving.The process was never going to be fast or easy but at last I do feel I am seeing the plan.
I will never change, as a newly independent teenager moving into a flat on the top floor of a beautiful building off Byres Road in Glasgow,helpers complained about the boxes and boxes of books. I suspect I will have whoever clears my last house saying the same,
I do not think books count as hoarding strictly speaking though ,is it not just discerning acquisition?
Do come and rescue some of the shop bargains just to justify that theory if nothing else.

It has been a couple of weeks of catching up with customers who have moved away or are now doing something different and I only see once in a while.I love it when the young families return in the holidays.
I had one young chap who nagged his mother to buy a book on collecting bears recently. Reluctantly she purchased it,absolutely sure he would read it superficially.This week she brought him back  and apparently he studied and studied the book and has now been given three beautiful antique bears within the family and friends  and is very clued up when they visit garage sales or markets. money well spent and a budding expert is born.
I suppose one of the nicest things about having been in this business for many years is the generations I meet. One family in particular I have four generations in Buderim. More often I have three though.
Children know what they like to read and will pick a book often not one the parents or grandparents expect them to choose.Interestingly the real book families usually just seek an assurance and then buy. If the parents or grandparents are not readers even $5 or $10 will not get the book or they want the child to read 'a worthy book"
I have been buying a lot more than I should and have acquired some lovely children's books.Some are genuinely collectible and others are fun with Enid Blyton, Biggles, Bobsey Twins and Billy Bunter to name a few.I am having fun working on them and will be bringing a few into the shop in coming weeks,more beautiful art books and some other gems.I do love books. Enid Blyton remains a favourite with the young here, The Faraway Tree and The Enchanted Wood lead the pack still, closely followed by The Famous Five.
The weather in Queensland is hideously hot and ofttimes humid which means air con on all the time for the books and to be frank for me.The puppy who has now made several appearances in the shop to overall approval is called Raffles after the gentleman thief not the hotel.it suits him and he answers to it now.We are less stressed and Lu is knocking him very gently into shape.
The first couple of weeks of 2018 have been rather lovely if hot.The purchase of nice books and the arrival of lovely customers helping the general feeling of goodwill.The warmth also befuddles me I find I drift off rather than concentrate or is that just normal?
Catrin Welz-Stein ~ Summer Dreaming
2018
I have joined the Good Reads Reading Challenge but only to read 30 books. I want to read good books not books that I cannot write a decent review for. How can people read hundreds of books? Do they skip pages and count magazines and Mills and Boon
First finished in the New Year and I loved it
The Christmas Chronicles by Nigel Slater (published by Fourth Estate,
"The icy prickle across your face as you walk out into the freezing air. The piercing burn to your sinuses, like wasabi. Your eyes sparkle, your ears tingle. The rush of cold to your head is stimulating, vital, energising.
The arrival of the first snap of cold is invigorating, like jumping into an ice pool after the long sauna of summer. Winter feels like a renewal, at least it does to me. I long for that ice-bright light, skies of pale blue and soft grey light that is at once calm and gentle, fresh and crisp. Away from the stifling airlessness of summer, I once again have more energy. Winter has arrived."
Its all about the cold and crisp months leading up to including Christmas,new Year and into January/February. It is the Winter of my youth.The recipes are divine and I do mean angelic with feet planted firmly in winter.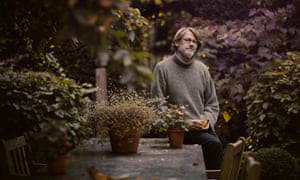 A toast to winter: Nigel Slater in has back garden. Photograph: Julian Broad for the Observer
Muscat prunes
You can most certainly drink the mahogany-coloured liquor here, but I really make these marinated fruits as a little extra, something to serve alongside chocolate mousse or milky panna cotta.
Serves 6
prunes 250g
golden sultanas 125g
muscat or moscatel 750ml
Put the prunes and sultanas into a sterilised jar, then pour over the muscat. Seal tightly and leave for a month before drinking.
A treat in store
Once you have poured the liquor into glasses, you are left, happily, with a jar full of delicious detritus. You could put the sultanas and prunes into an elegant glass and serve them with a spoonful of vanilla-scented whipped cream and a tiny silver spoon. Or you could spoon the fruit over vanilla ice cream, or frozen yogurt, letting its syrup trickle down the frozen ice. I wouldn't exactly say no to finding a pile of these sodden fruits sharing a plate with some fluffy ricotta cakes hot from the frying pan on a Sunday morning.
We can get more adventurous, using them to shake up a dish of stewed apple for breakfast; serving them alongside a slice of sugar-crusted sponge cake or with home-made vanilla custard. The wine-drenched fruits can be tucked into the almond filling for a frangipane tart or used in a trifle of layered crumbled amaretti, custard and mascarpone.
Possibly the best idea of all came about quite by accident. After a long day of photography for this book, I sat down with a glass of the apricot and fig liqueurs, accompanied by the plumped-up fruits. On the table was some gorgonzola, though it could just as well have been stilton, stichelton or any of the other blues. The marrying of the blue cheese and the velvety, wine-filled fruits was simply gorgeous.
**********
For my first read in the New Year it is a cracker.
Back in the shop and its disgustingly hot and humid and I am exhausted post Christmas and New Year and with a new gorgeous daft demanding puppy in the house.Tonight I will be falling into my heavenly bed with my next read of 2018 as early as seems appropriate One of my dear friends who is a party animal,delicious,social and heavenly was worried about staying awake till midnight at New Year.In Queensland we sleep and waken with the sun so an 8,9 or 10pm bedtime is normal but up at 4. 5 or 6am with the light.I just know she will have been life and soul of the party but I am sure the next day her time clock was thrown
Hope its a cracking New Year for you all I am off to wash a shop floor and go home.
Well its all over bar Hogmanay
I am a Scot just in case you do not know me or are reading the musings for the first time. I am Scottish Australian however and like many of my countrymen a weird combination of the old and the new. At New Year I am Scottish I celebrate Hogmanay and am superstitious but am becoming Australian enough to not feel the need to clean everything in site.I relax and as a fairly quiet family the celebration is gentle and measured. Open the back door to let the old year out,farewell a year which sees us still here,happy, healthy if older. We will have welcomed a new puppy into our lives as a companion to Lu. I feel this might be a punishment or at least a masochistic act but as he does not arrive till the 29th the jury is out.I do know that as one of Elizabeth Guthrie's renowned El Arabie Oasis kennel he will be supremely good natured. We have had her saluki pups since 1973 with this being our 6th well 5 and a half as we only had Razzle for a wee while . When we lived in the UK our pups came from the UK.
Back to ritual and Hogmanay open the back door farewell the old year,let it all go,regrets ,losses,sad things and then thank the Old Year gods for all that they have given you.It is like a small reflection on twelve months. Then to the front door and open it to let in the New Year.If in luck a handsome dark man will cross my threshold bearing drink, food and coal(fuel]and with him good wishes for the prosperity,health and happiness of the house and those who live in it. Some years it is just me welcoming in the New Year and new experiences. Then a dram a bite to eat and to bed where my husband is usually sound asleep.The kids always rang if in Australia Now we ring them and my parents when it is their New Year in Scotland or wherever.
I am grateful for my family,dogs and dear friends all over the world,for my home which for all its untidiness is my sanctuary.I am grateful for my crazy book life,for health and happiness.Well I am a very fortunate woman.
Happy New Year one and all,May 2018 be peaceful and generous. and filled with terrific books.
Here we are the last big pre Christmas week.
Our house is awash with baking cooking pickling and wrapping. I think we are almost there but that still means the other stuff we have not quite picked up,collected,sorted or done.I predict I will still be doing things Christmas Eve.I remember when I was a child and then again as a young Mum,houses with secrets,rooms or boxes expressly forbidden to look in,rustle of paper and doors closed to prying eyes.I still feel there is a bit of excitement about it all and love the last minute special purchases  Books have always been a very important part of Christmas. Annuals, novels, books to educate,colour in, dolls dressing books and magic painting books.
I loved every page in every one of them.I am lucky I come from a family where I have never had a Christmas without a book plus magazines or other bookish things.
The Victorians turned Christmas into a time for children possessing their own books and toys and a great industry arose following the introduction of the Christmas tree from Germany by Prince Albert and the Royal Family Christmas photographs released to the public.The industrious merchants made baubles for the trees and glorious wooden toys and games through to the cards  being sent and of course publishers began producing "Christmas Books" and Girls and Boys Own Annuals among other beautiful Christmas offerings.
We have a few in our catalogues this year. Fairy Tales, Water Babies,  Humpty Dumpty. Later an explosion of weeklies in annual form Rupert,Bunty. Beano and Dandy and a thousand others Cowboys,Cars, Trains or whatever your passion there was an annual to go with it. Popstars ,Television Shows and stamp collectors the shops were full of them. I hope you all experienced the joy of a book at Christmas as a child. There are many annuals to collect and Christmas books to enjoy.


 
Its coming again and when did time between Santa Claus and Father Christmas move so quickly? We are stocking the shop with gems whilst keeping the 50% off sale going.Tricky but good. Lots of Christmas bargains which lets face it, we all love at this time of year.
I am more behind this year than ever in any previous years but I have my beautiful green companion overlooking proceedings in the shop and a lovely vintage Penguin books advent calendar that Alan gave me a year or so ago.I think there might be some Christmas candle and musical interludes but that is that.
I have the tree up at home and the Christmas cake made.My lovely friend Molly who sweetly provides bananas through the year in exchange for the odd cake or parking spot, I assure you her generosity exceeds mine, appeared with the most exquisite figs this morning,fresh, ripe and scrumptious. The poinciana trees are beginning to redden up in the main street and Caroline Magerl has just given me the most beautiful hand drawn card. Its special here at Christmas,not twinkling lights and cold nights with snow but good folk and a balmy 28 today.
Keep calm,keep cool or warm as necessitates.if you are close pop in and see us.
It has been a turbulent week or so in Buderim.The rain came and boy did it come We went from near drought and crispy grass to 75% filled dams  The lush and glorious greenery returned almost overnight.It never ceases to amaze me how quickly things recover,grow and take over your garden in Queensland.Polite plants elsewhere turn into rampaging menaces without a moment to spare. The downside of this is that we can grow very few cold weather plants as they just get heat stroke and die.The upside is I have tiny cucumbers popping up .We all need an ambient temperature.I need a bit of cold weather to function,I do mean 8 degrees to 16 degrees without humidity these days after 18 years in the sub tropics.Freezing or below may well stop my once robust Scottish heart.It all depends on the houses though.In Queensland its all about,light,space,shade and breezes,or in my case air conditioners,whereas in the land of my birth its about light,warmth and cosy spots.
The books are the same they benefit from the same care as we do and suffer from the same temperature changes and light excesses.Dampness in cold climates , humidity in the sub tropics. Here we also have insects,beasties rampaging to munch on buckram and cloth.I have nightmares about silverfish and cockroaches but mostly water when the heavens are rampaging.The humidity to come means leather will suffer if not maintained,It will dry or get a blush of mould. I make sure it is polished and monitored.In cold or hot climes it is all about ambient temperatures for books and people.No direct sunlight on books,it fades and discolours them so quickly.We run air conditioners here,in cold spots heating is de rigour.
I have started in the shop. I do a bay every second day as a matter of course dust polish keep clean but at the stormy end of the year I do the insect run too. I clean thoroughly Open and inspect the books and the merest shift in condition I remove them and inspect further. Books are cleaned shelves are cleaned I spray with a little eucalyptus oil they do not like it.I have borax and sugar on a couple of the bookshelf tops which kill the cockroaches, traps are good too but having animals and small children as regular visitors they too are hidden from site.I have had a couple of book lots come into the shop and after a couple of days the eggs turned into insects.I should know better.In my first bookshop job with Kenneth Hince in Melbourne, we had a huge sorting table for "suspect"books we euphemistically christened 'flea books 'though no fleas were detected in my time they were often dust inlaid or in those day stank of nicotine and had to be dealt with. A smokers library is not pleasant if there habit has been a small study with a fire and a pipe or a 40 a day habit. The smell and the tar mean recovery work. The table was a quarantine station.Now if books arrive in cardboard or worse vegetable boxes they are unpacked checked,stored in plastic tubs for a week or so and their cardboard containers disposed of.
In your personal library clean everything even in glass fronted bookcases.Remove the books clean the cases,starting from the top down,shelves,glass and spray a little lavender or orange and eucalyptus. When they are out of the case play with them, Fan them,remove the dust wrappers and inspect them.polish the leather, when the case is clean dry and filled with fresh air return the books, make sure they are not too tightly packed.Sounds too simple to be true but often we are too busy reading to bother maintaining.
My daughter has been away a few years and when she returned her to her beloved books a number of the buckram bindings had been munched.I was horrified. I had kept everyone out of the room for fear something would be damaged. In fact it was the worst thing to do books need to be read and handled and in a quiet,dark, untouched space the ambience is just right for mischief so now I fling open windows and I have packed the precious away storing them properly. We all get it wrong sometimes even professionals. I think you will enjoy playing with your books, giving them a change of venue, a rearrange, picking out a few you can live without so new treasures can be bought. I found books I had forgotten about and might now read or in the shop highlight.I did that yesterday and sold two books which were put on my desk not a top shelf.
Store some things in appropriate containers or sleeves.Invest in pamphlet boxes or magazine binders or boxes. If you collect music store it flat.Art books should not be in piles,the art paper hates it.Google the answers,visit booksellers sites and Ikea does a basic and attractive pamphlet box.Things will last another hundred years if you care for them although I think keeping modern paperbacks may prove a challenge.The paper is terrible especially in the damp or humidity.
The other thing about cleaning and rearranging your book shelves is the ability to make space, books you really no longer want,have a better copy of,would like a better copy of, the one Great Aunt Maud gave you instead of the book you really really wanted.Sell to a bookseller or donate it, regift it ,make space for something new that will give you joy. Change your display add a bookend or prop.This will allow some air flow and will refire your engagement in that part of the collection.
Its worth the effort, books as with other things are ours for a short time, we are merely custodians and as such should leave them in as good condition as we found them.The box you have under the house, well do not even get me started.
Happy cleaning

Reading in troubling times
When times are troubling, well downright petrifying really we tend to dial down our reading. I expect the bravest and more sensible are swotting up on dystopian survival skills but the temptation to bury my head in a vintage  or comfortable read has been my escape, especially before going to sleep. A tonic of times past when things in books at least were simpler or a joyous journey into another persons life and adventure.All Passion Spent  Vita Sackville West. Nancy Mitford  Love in a Cold Climate,Benson, Mapp & Lucia, Anything by Wodehouse or H.E Bates.Happier work albeit with a twist of reality inserted the make you feel uncomfortable.They knew how to write
Of course the reality is that all the wars, the cold war, the nuclear threats, the terrorists IRA, Red brigade etc were all just as frightening and confronting. The difference is the internet and 24 hour multi channel TV. When I was young TV, horror of horrors was on for only a few hours a day. In 1956 the BBC was allowed to broadcast television on weekdays between 9am and 11pm with not more than 2 hours before 1pm. There was also a "toddlers truce "between 6pm & 7pm when no television was broadcast, so responsible parents could bed down their children. At the weekend it was more relaxed with 8 hours on Saturday and 7 3/4 on Sunday.They ended the toddlers truce in 1957. As it progressed we watched Bonanza or Dixon of Dock Green,Gunsmoke and the Donna Reed Show, Sunday Night at the London Palladium and many others all family friendly. I remember my mother standing in front of the television when a kiss was too provocative.Now when can frighten ourselves with 24 hour news,constant rape & murders on drama.My goodness even Midsomer Murders has at least two murders a week in their small English county.We read crime which graphically portrays a world of evil, horror on a scale Poe would find terrifying and even the non fiction has us at a point we might as well lie down and let the world run over us.Then if that is not enough we can stream it all through our mobile phones which we are attached to 24 hours a day.I am not being a dinosaur on the phone front I am now sans a mobile except the one we commonly use if we go on a trip or off to but books.I refuse to be available to anyone 24 hours a day I am available to nearest and dearest by landline they are resigned to that and skype.emails and god forfend actually talking to me face to face.
I do not think all reading was gentle and easy in the 50's and 60s there  were plenty of frightening reads and confronting books but they were choices so your reading was determined by the bookshops, reputation,the buzz of a good recommendation I had forgotten how beautifully written and well crafted they were. 1984,Something Wicked This Way Comes, In Cold Blood,none are for the faint hearted but there are also Rosemary's Baby and Valley of the Dolls, The Group and the Collector.The 1960's produced some really controversial books, Clockwork Orange being just one and the controversy continued with the film version.They were not frightened to write about the drugs and violence of the time mix that with post war poverty and you can see it has always been a challenge to live sanely.
We are still producing gentle reads with an edge Carol Drinkwater The Olive Series ,which transported me to Provence  and to the Olive Farm she and her husband Michel rescued and brought back to life with gentle persuasion and hard work I highly recommend them  for days of angst .I have just finished  Jackie French A Year in the Valley.Seasons of Content.  A year of food,wombats, eccentricity and love.I can smell the peach juice just reading it. I also turn to Alexander McCall Smith especially The Bertie books which exude kindness and problem solving.An Edinburgh I know and love. It brings me closer to my beautiful daughter who lives there and actually does see Ian Rankin on the street.There is always Gerald Durrell My Family and Other Animals.bliss. I read cookery books and gardening books because to live in Buderim and not grow produce in the rich red volcanic soil is sinful. I am a comfortable winter cook but am loving some of the new writers to challenge my summer cookery. I choose Ottolenghi or Nigella, Maggie Beer and anyone else I can read like a good novel because their description is as enticing as the finished product.
We need to do things to get us through these times of unkindness and anxiety.Share and smile.Be gentle and help folk on a daily basis. I am not always good at this. I did not let a neighbour across the threshold at home last weekend because while we are in transition between home and the shop our house is a living,breathing episode of Hoarders.When we look like normal folk I will have her in for a cuppa. Maybe I need to write a book about my own oddly satisfying life. That being unlikely I will curl up with a really satisfying read and tune out the angst and noise for a bit.
New Year Resolutions 2017
David Gauld, Music, 1889, oil on canvas
Presented anonymously, 1999
GLAHA 52245 Hunterian Museum
Happy New Year one and all. To family friends and customers the ending of an old year is always a mixed time, goodbye to a good or bad year. We are still standing so this year particularly is going to be a challenge. We are strong human beings and we rise to a challenge so whatever is thrown at us we will take on.
I am making no New Years Resolutions, just hope to do better in everything and de clutter the book piles. I think a few will set high goals and achieve them, others will be back to old ways in a couple of weeks, so smile and cut yourself some slack. Getting through this crazy fast paced demanding world requires all our skills so just pull up a chair and settle into a good book and escape the world, slow your heartbeat and peak your creativity. I have a shop full of amazing books and I can prescribe a novel cure for life's ills should the need arise
May 2017 be everything you are hoping for I wish you health, happiness and prosperity and a year of books, nothing beats it.

Tony DiTerlizzi – "If you aren't in over your head, how do you know how tall you are?" ―T.S. Eliot
Set a new reading goal for 2017
Read a classic 
Do not begin with War and Peace but set a couple of books you have always meant to, wanted to or need to read in the TBR pile
Read some Non Fiction
Even if fiction is your only love find a biography and give it a go. History well written is as compelling as any novel.The reverse of course is true read a well written novel if all you ever read is non fiction Its all about the challenge
Create a TBR pile ,
A To Be Read pile that is actually achievable and allow yourself the palette cleansers, ie crime fiction,romance,Billy  Bunter books whatever floats your boat, in between It works for me. No matter the mood I always have something to enjoy
I cannot believe we are at the eve of Christmas Eve.
ews
Caroline Magerl did this lovely cartoon makes me smile every time I see it.
I am certain there must be a name for such a day but it has been hot and busy and I have had a lovely few days with customers popping in buying gifts and dropping off gifts which always delight me and I am very thrilled.
I find this close to Christmas people are looking for gifts for their most beloved or for folk they do not know or like much.Its the story of a new partner to a sibling or child or indeed an existing person who requires a gift but just something. It is also for that last special gift that has been waiting to be rescued from the shelf. There was a story in my childhood about a doll left on the shelves at Christmas, thinking she was the only doll not to have a family at Christmas but of course someone at the last moment bought her as their very most special gift. Sometimes its like that. I know you all think  I am daft as a brush but sometimes beautiful books go to the very best homes, the people who will really treasure them.
I have had lots of bibliomites through, choosing a special Christmas book or a book for their parents or siblings, they are excited and happy and it reminds me the magic is all about the children.
I have one last day to trade and it will be fun. then its home to a quiet family Christmas Eve and day.
We wish you and yours A Very Merry Christmas, whether it is hiding away with a good book and a can of baked beans or with a huge noisy fabulous crowd, may it be peaceful and enjoyable and exactly the way you want it.
LecturImatges: la lectura en imatges
We have just had a hellishly hot week and yet compared to poor New Zealand earthquakes, the American elections,Scotland losing the rugby by 1 point and the destructive storms cutting a swathe through Australia it seems a petty complaint.
I am beginning  to fill the shop with new titles after our usual October Sale.well more accurately I am cleaning and reorganising and playing Tetris with the shop. if you think there is a particular title or author or genre you want for Christmas for someone just ask. I have easily as many books at home as in the shop and try as I may getting everything online is impossible. I have had conversations with customers who have bought,paid for and wrappped all their gifts for Christmas, I am one of those who will be wrapping Christmas Eve so that is a mystery to me. I do in my defence have three birthdays in October and November so do not turn my thoughts to Christmas till they are all past but even so I like the buying in the season thing.
I am looking this year for the unusual,the vintage and am also looking forward to highlighting some affordable gifts and ideas.It will take a week to clean and tidy but already its looking better.When things get tough and I have no doubt it is tough a the moment the generous at heart go out and spread good will. It does not have to be expensive it needs a kindness, a small token or a well thought out small gift. A box of chocolates or a pair of socks are nice but a book will last and enrich your life for a few hours,days,months or years depending on the title.Find out the book that someone remembers and longs to read again.There is still time to find things.
I do need to know more than the colour to find something so get clues,any information helps.
GARDENING IN THE HEAT November 2016
It is hot and the air con is on,its a glorious Saturday but the Coast is heading into a long hot summer.My dear friend Jean was talking about crunchy grass and that is exactly what happens.When you first arrive here you want to plant exotics, after 16 years I want anything that will not turn its toes up in the heat when there are water restrictions. I have noticed this year particularly people are going back to buying the books on Australian native plants and those specifically suited to the sub tropics.We have a fairly big gardening section in the shop and I love garden histories and biographies. Japanese gardens do well here but you have to choose your species.The zen gardens are becoming more popular in small suburban plots.Garden beds for vegetables and fruit trees. We are looking to be a tiny bit self sufficient. I always have basil,herbs & salad leaves This year we are planting some fruit trees to replace the toxic trees planted by previous owners.
We are so lucky in Buderim as all through the year the most beautiful shrubs and trees flower to attract insects and birds so all the purple flowers and trees are out now.
Today the Sunshine Coast saw a mass migration of these glorious butterflies  the Caper Whites (Belenois java) species.It was a sight to behold.
The most spectacular purple trees are the Jacaranda trees and they are spectacular this year, the lack of water and storms mean the blossoms have lasted longer so there are always compensations. Later it is the poinciana and flame trees appropriately for Christmas bright red.
Mangoes are arriving in the shops fresh a lush and now through to Christmas.As a child I looked forward to a mandarin wrapped in paper here it is cherries and mangoes.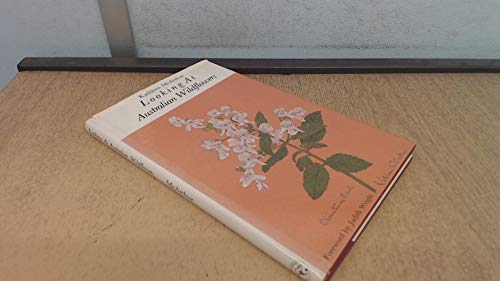 The glorious thing about books and living amongst them is the capacity to learn about the great gardeners or the tiny wildflowers as opposed to weeds.I have always read about the British designers but now am spreading my reading to exotic gardens in Mexico and Bali or reading about the plant hunters and collectors.
It is much too sunny and hot for gardening today so I will go home and pull out some books and browse through for some inspirational gardens."Alan I quite like the look of this view with the lake and bridge.at Stourhead, Could you just recreate it in the back garden?"
+++++++++++++++++++++++++++++++++++++++
I sometimes wonder if anyone even notices the lists and catalogues on the website but then a customer will come in and ask for something they have spotted online.I do have a notice up as many of the books on the website are stored at home.but it is lovely to have the work acknowledged
The best thing about bookselling?
The books absolutely and never quite knowing what I will buy next.Anyone who knows me knows I am very fond of books of all shapes and sizes.I get quite as excited about a small booklet as an expensive volume.I love to find an  unusual item for a customer, something they did not even know they wanted. I love the discovery of something pretty,unusual,nostalgic but also the rare.I love to read and the studious side to book selling suits me to a t.I love to do a thematic list.I get to know the books and I enjoy them showing each other off. Hence this month a Fashion, Halloween and a Horse list to celebrate the madness which is the Spring Carnival in Australia culminating in the Melbourne Cup.Vintage books on horses are beautiful and many of these came from the Ken Austin Inglewood Stud library and have little association extras.
Take note of these in books you own The provenance of a bookplate or signature will often take you on an unexpected  bibliographical journey. for example modern authors flat sign copies of books in shops. That means a signature on a title page usually and they may sign hundreds. They may also do a bookplate signature which means yes they have signed it but probably no where near the copy of the book.These are designed to be stuck into the book.The really interesting signatures are those with an extra.Virginia Woolf to Vanessa Bell, Evelyn Waugh to Nancy[Mitford]or in a particularly interesting recent case a signature of Darwin dedicated to a friend.Darwin was not a signer of books so that is a rarity. Apparently Thomas Hardy had a whole room of books sent to him to be signed he never returned to the senders.
Bookplates are a whole musing to themselves I feel but they will often lead you to a fine private collection and thus to a provenance adding to the interest of the book and sometimes can increase the value dramatically.
The second best thing ?
My customers. I have some days been known to spend far too much time discussing with them points of books or authors.I love to learn from enthusiastic collectors I adore the variety of their collecting passions.I also have many customers who just want one book.Finding the right copy with the right dust wrapper,or illustrations, can be a challenge but its rewarding. I love it when you see the look of sheer delight on a customers face when you do  get it right.
I am also very fortunate,I think I have some of the nicest customers in the world. last week in one day I received a big stalk of bananas and beautiful honey from one, a dozen organic eggs from another and a third bought me a small bunch of stunning perfumed roses.My next door neighbour also handed in a packet of chocolate nuts to try for Christmas.I think Alan was wondering if I had taken to a barter system. People are kind and I appreciated every gesture.it is also very Buderim where people grow and make things and share them.
I am going to get on with further online lists and such but the shop has a magic of its own.It is untidy and a bit chaotic and I will get it organised better but it is also full of books that do not appear in new chain bookshops and there is often a customer discussing books over a coffee.
Christmas is looming so I will be doing a few other lists this month.Remember we have thousands of books which are not as yet listed so if you are after a particular title just ask.I will do my best to find it. We can also offer a gift wrapping service and will post books off for you.
Warm weather is upon us and life is very pleasant.
NOT DROWNING BUT WORKING
We have a small shop in Buderim in Queensland, we operate on Buderim time 9-4 or 4.30 depending on the weather and the footfall. We open the door of the shop to the world all through the winter, autumn and spring barring the really horrible rainy days in storm season. In the summer the sliding door is closed with a large sign saying please open or close as we are running the air conditioning. At the moment the air is ripe with the smell of jasmine which is everywhere and coffee from the shop next door. It is casual and I hope inviting. I often have customers chatting on the sofa and I really enjoy people. Books are my absolute passion so the shop is ecclectic but ask and I will try and find anything for my clients.
I sit behind a counter which is completely surrounded by books or more precisely piles of leaning books. Almost every person either says I am hiding behind the books, or they swear I will be found under the piles of books or they shout Hello loudly as they come into the shop, lest they have to spend more than 2 seconds unattended. I am working collating, cataloguing, checking and cleaning books, I am not hiding and although the books look precarious they rarely if ever fall and have only hurt me in a few instances, heavy books on sandal clad feet usually and that is my fault not theirs. The problem is that in previous shops we have had back rooms, store rooms, areas dedicated to work out of site, here its me and my book nest.
Caroline Magerl drew the illustration at the top of the page after visiting the shop a month or two ago.It is only a tiny bit wrong,the piles are a touch too neat. http://www.carolinemagerl.com/
We now house all the antiquarian and a large portion of the rare and unusual at home. The shop is full to the brim. It is an old fashioned shop and requires an input from the customers. It is organised and arranged but not every book is shown front side out. One has to read spines and delve through the odd catagory which shock horror are not in alphabetic order. I explain to customers that the alphabetical order needs 24 hour maintenance as browsers rarely replace the book where it was found. I watch bemused as they allow children to push the books back on the shelves.
I am disturbed by the newest horror which is bringing mobile phone conversations into the quiet of the shop and assault me with loud conversation often on speaker phone. I know more than I want to about many peoples lives. Polite people leave the shop with their mobiles. I have taken in my older, grumpier guise to turning the music up now when begin talking loudly.
I love book chat and relish my customers and their insights, but am over folk coming in telling me they never read a book, or insisting loudly that noone reads real books when they can use an ereader, usually in front of real book reading customers. I suspect these people do not read anything and just want to elicit a reaction. This is becoming an every other day trial however and therefore worthy of comment.
I do love customers who come in and breathe in the book aroma. You get to recognise real book people who head straight in confidently and browse, they do not pick up one book on each wall, only one mind, and then leave abruptly. They ask questions about the books they want to buy and will enjoy a moment of book talk.Even if no purchase is made there is generally a pleasant interaction.
I too have been in shops that were not my cup of tea, I admit it, shops with too many books in multi floor buildings with not a book in the lot for me though they may delight others, or found myself in exclusive salons with stratespheric prices for books I only dream of owning, one can fantasise and leave with grace and often longing. Bookshops I would love to buy from but cannot afford. One does not wander around loudly complaining that the prices are too high and the local charity shops only charge $5 for a hardcover, not this particular hardcover but the same sort of thing. Do I explain once again that I actually pay for my books and that they are unusual or do I bite my tongue and hope they will leave.
A portion of every day is given over inevitably to looking at books for people, sometimes for me to purchase, often too far gone, sometimes just wanting a valuation "so we can sell it on ebay". I do not resent this time but it is intrusive when they just want free valuations and then do not believe your assessment, well its just rude.My opinion is only of worth if your books are of worth,seems a poor exchange of 45 years of experience. Then there are the people who will march in and interupt, well anything, a sale, a valuation, a queue, to ask directions. While I recognise I am the font of all knowledge, I am not the only shop who knows where the loo or the shop that sells organic bread is. Such intrusion is rude and disrupts the flow. If I am on my own and the enquirer is polite I happily direct.
I can often decipher the name of a book from a brief precis but an enquiry when the only information is the colour and size of book and that it had coloured illustrations will foil me. No matter how hard you push the point it was about this square had a blue cover and was illustrated,unless  I know author, title of story,or have  some vague description of the plot or character it will be too hard.
I wonder if after 45 years I am just weary of the same lines. but I think its just rudeness that is irritating me. This age of 'I Am"and I will do what I like when and where I like is irritating me.
Please say hello when you come in and goodbye when you leave, its a small nicety and appreciated whether you love hate or are indifferent to the shop, its mine and you have wandered through it.
Please do not bring in coffee, cakes, crisps or hot chips, or children bearing these items. I hate having to ask you to put them down when you look at things. When did it become essential to eat and drink 24 hours a day on the move?I love bibliomites and in the main, unless their parents allow them or indeed encourage them to behave badly I have fun watching them discover new titles.I have many young customer who delight me.
Please take your mobile phone calls out of my shop. I have it quiet and with music playing because I like peace, I do not want to know about your affairs or affair.
If I am dealing with someone please wait I will get to you as quickly as I can. I know your time is precious but I do my best.
Please, please do not come in and insult my books and my shop. This is my passion and I do not come into your home/workplace and declare you are a waste of space. if you hate books, my shop, me, just give me a wide berth, I live a charmed life, I love my books, my shop, my study, my customers. I live in a warm comfortable balmy beautiful place. I have earned it all and maybe I am eccentric but its only a tiny corner of the world and some people find it magical.
+++++++++++++++++++++++++++++++++++++++++++++++++++++++++++++++++++++++++++++++++++++++++++++++
1984 and the Memory Hole.
An ongoing, everyday topic of conversation in the shop is ereader versus book. I am not an ereader but really have none of the horror filled reaction to them that customers seem to think I should. E readers it seems to me, fill a place in the world of reading, they save trees from multi volume sets of "Billionaires as Boyfiends in Disguise  'or fantasy worlds of erotica with vampires. I am all for students accessing textbooks at prices they can afford and they are great for travelling or when you need a really impossible to procure out of print book. I completely love that we have choices and if ereaders do it for you and take your literary fancyJ, brilliant. I did have a six year old in the shop telling me he spent enough time on computers and books were altogether a different pleasure, so I hope the joy of reading real books remains with children. Curling up on Mum or Dad's knee to read could never be the same with a screen or is that just me?
A couple of weeks ago the New York Times published an article on a particular aspect of ereaders, more correctly Amazon kindles which opened my eyes to a dark side. On  a particular Friday all copies of 1984 by George Orwell were wiped from kindles across the USA. No notice, no warning. In 1984, the book, all propaganda or unflattering articles against Big Brother were  sucked down the memory hole chute, drawing inevitable comparisons. Copies of Animal Farm were also erased. The phenomenon on the web forums also pointed to deletions of Any Rand and Harry Potter all due to copyright issues.
The customers had purchased their ebooks in good faith but it seems Amazon has access to all kindle content and were able to just remove the books they were having copyright issues with, without consultation or recourse. Had they sent human beings into peoples homes to seize real books we may have heard a great deal about it. Instead it was quietly underplayed. The internet of course picked up on the story through The New York Times and that has led to more speculation than Amazon would like. I think the shocking thing to me was that unlike recalling cars for faults they just stole the offending books back without compensation or permission.
Students were left without their notes on 1984 and Animal Farm, others were merely outraged that books could be randomly erased after they had been purchased. According to the NY Times "Digital books bought for the Kindle are sent to it over a wireless network. Amazon can also use that network to synchronize electronic books between devices — and apparently to make them vanish."
The fact is you do not own the copies of books you download. You cannot sell them, lend them or rely on passing them onto your heirs. Noone is going to thank you for passing on your ereader in quite the same way as passing on your carefully collated personal library. I think the days of real book collections are safe, not just for we crazy book lovers but maybe now for those who want to retain a book first met on an ereader.
I am beginning to encounter the bookbuyer who has abandoned their ereaders because the books are  now expensive to download,  they cannot share them around, they are lost if a device breaks down and now can be blocked or removed remotely. People like to share their books, the wonderful novel, the lightbulb moment in a self help or spiritual work, the humour, sadness, illumination or simply the beauty of a work of art. They like to discuss and borrow another persons books. The ereaders are here to stay I have no doubt but the novelty has worn off and I do believe a combination of books and ereaders can sit nicely together.
An authorized digital edition of "1984" from its American publisher, Houghton Mifflin Harcourt, is still available on the Kindle store The work remains under copyright till 2044 in the  USA  I believe though it is out of copyright in the Australia, Canada and Russia where it is offered free to all comers. Amazon were obliged to remove all copyrighted books from their catalogue, the manner of the extraction is the issue and has highlighted the fact that your ereader content is open to deletion without your permission.
I still manage to sell every copy of every book by Orwell whenever I get my hands on secondhand copies. Orwell knew a thing or two about dystopian societies and so many of his predictions sadly have come to pass. Down and Out in Paris and London is as relevent today as when it was published but who would have thought our personal reading devices were so vunerable and monitered. I assure you any book we sell you is yours outright,without any strings or caveats and I have no intention of coming into your home one Friday and repossessing it.
References.